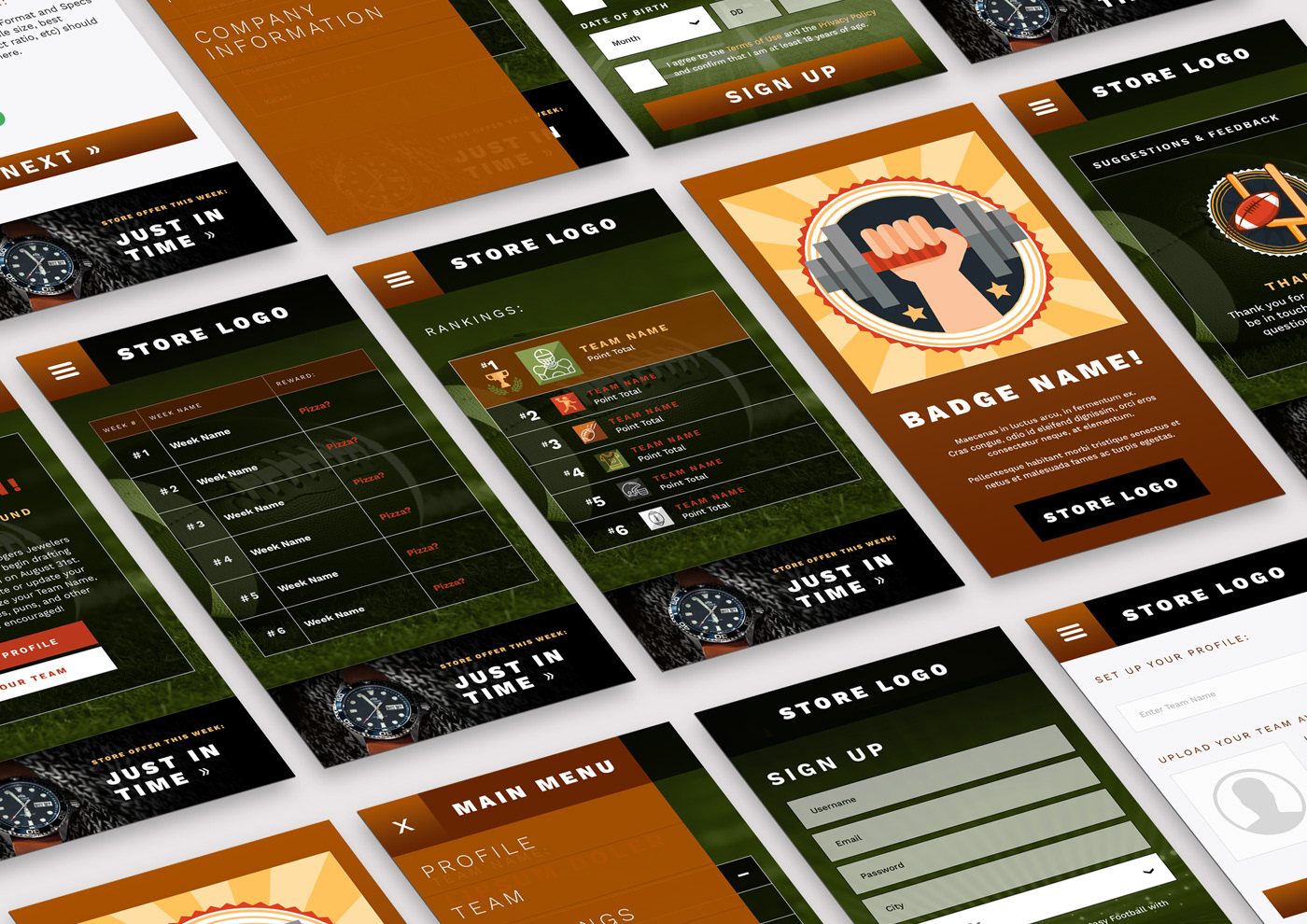 Fan Time Fantasy Football
A marketing gamification application based around fantasy football for stores and companies to promote to their clients to play. The app features prizes, coupons and built in marketing for the specific client who is licensing the app.
Every stage of the application had to be created, along with the marketing materials to promote the game not only to the companies licensing it, but for the companies to promote to their clientele.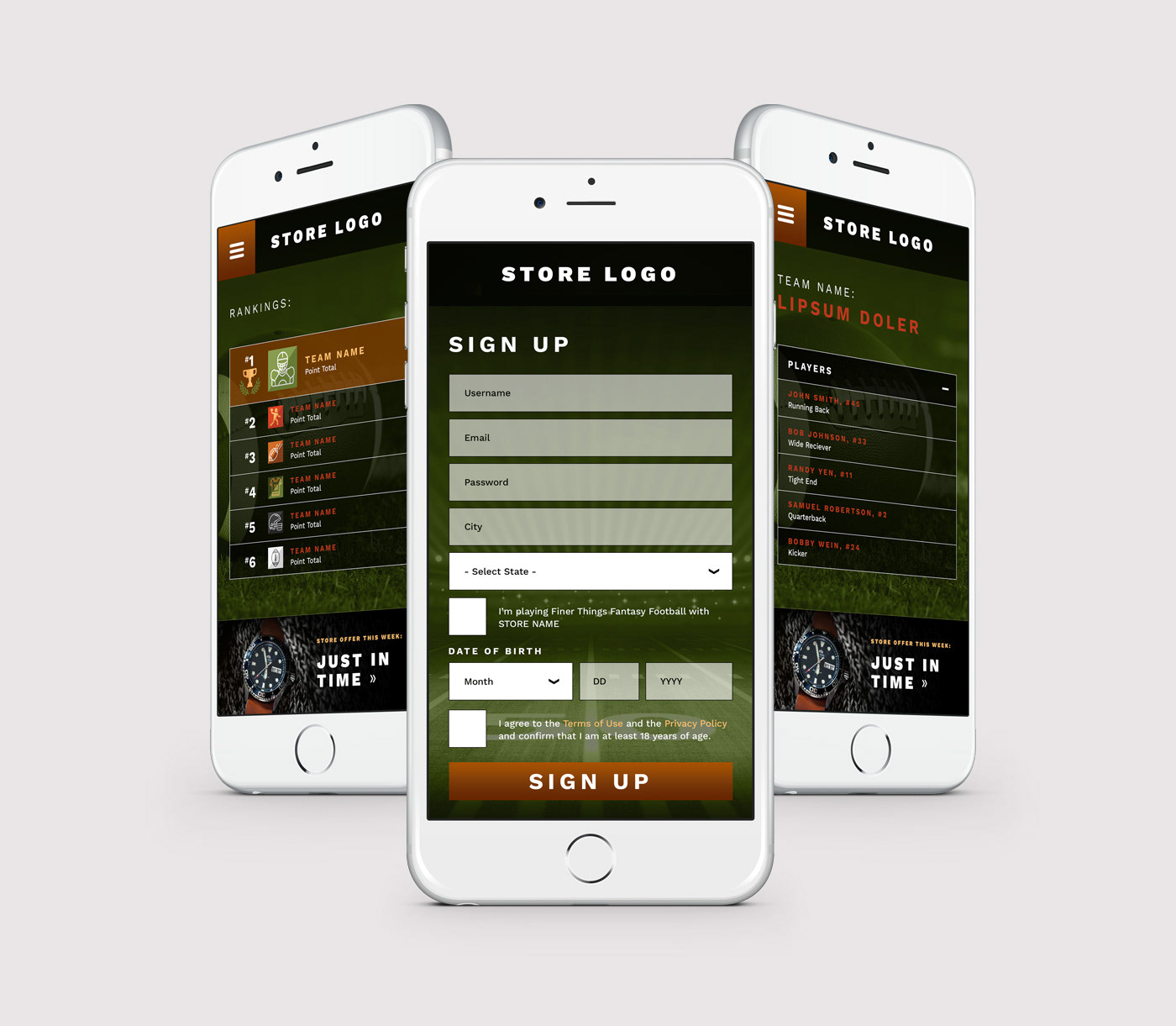 Perhaps one of the most fun aspects of designing this app was creating the badges/achievement icons that would pop up at certain points throughout the game's season.  Below is a sampling of those icons.
Below are the Facebook social ads to promote the game to the licensing company's clientele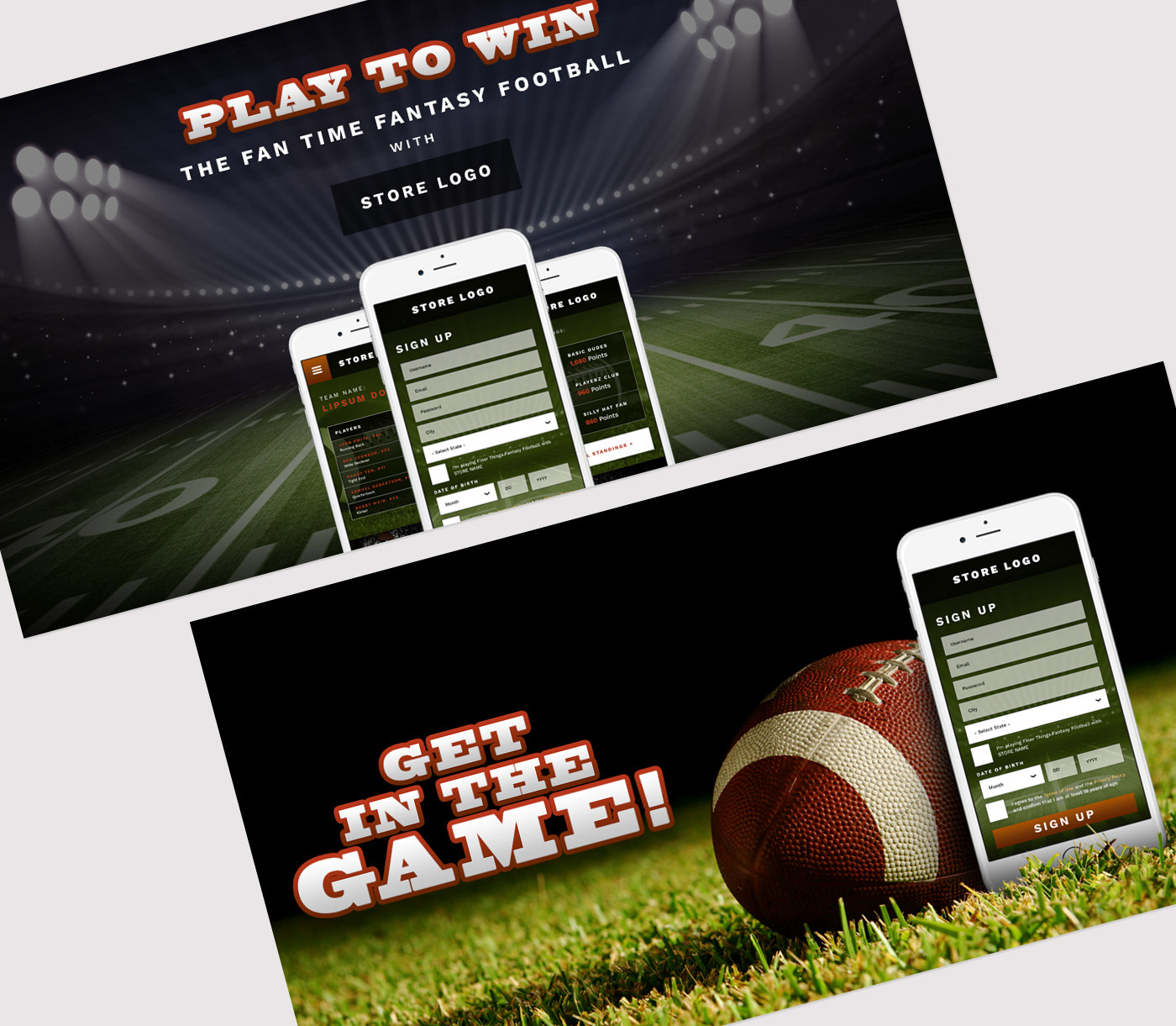 Below is a marketing landing page to inform and promote the app to companies (left) and to promote/inform to the licensing company's clientele (right):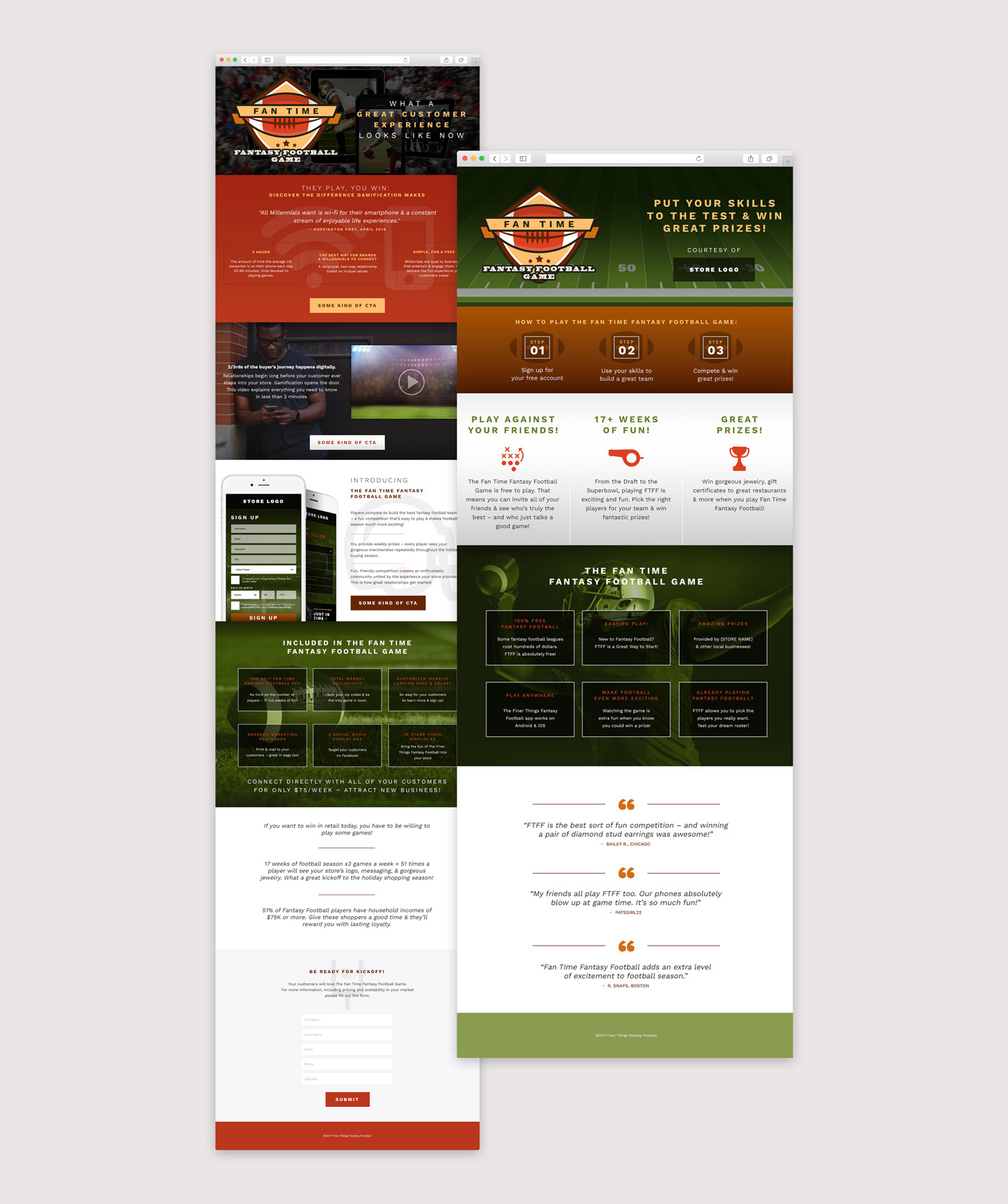 Email marketing campaigns (an example at left) and traditional postcard mailers (right) for the licensing companies to send to their clients to inform about the new fantasy football game.