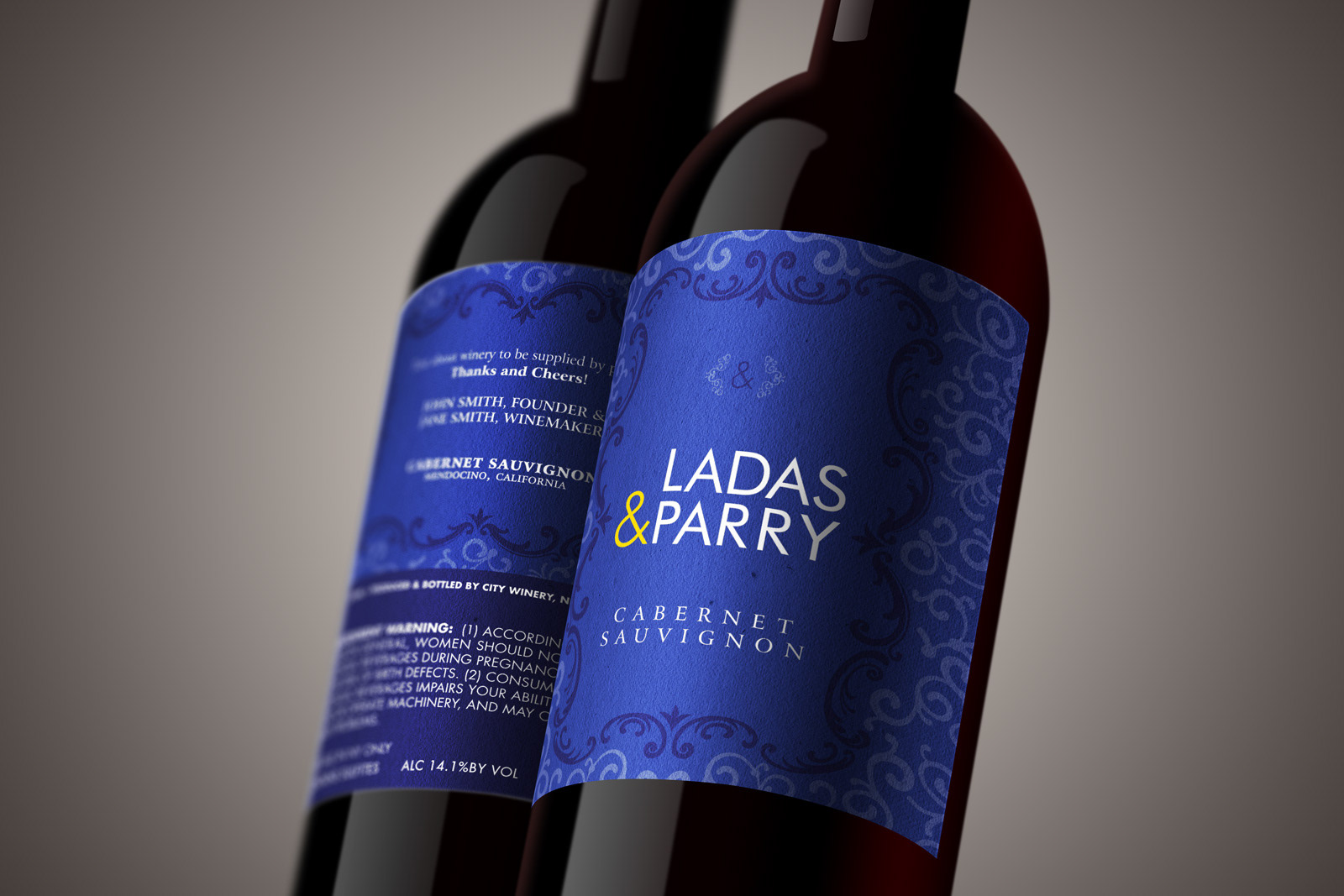 Ladas & Parry 2016 Holiday Gift
The International IP law firm, Ladas & Parry came to us with a unique request of designing labels for a wine produced for their clients as a part of a special holiday gift. The concept was to take the look of modern branding and marry it with the traditional expectations that come along with the concept of wine.
In the end I got to say I designed wine labels for a top rated international law firm, and that's pretty neat.